About Us
Ken and Cathy Graham have 30 years experience in the horse industry.
Both Ken and Cathy Graham are world cup show jumping winners in Australia.
Cathy is the current world women high jump record holder.
Both are Australian representatives overseas.
Selling horses overseas and within Australia.
Producing many horses to grand prix level.
Ken Graham results
Australian Champion
Team Stockholm, Winner World Cup Final League Australia, Trainer Shanghai Equestrian Team, Winner Yamaha Grand Prix Show jumping series Japan, Winner Bond Derby and several World Cup show jumping throughout Australia.
Cathy Graham results
Current World Womens High Jump Record Holder
Winner of World Cup show jumping Australia, Horses sold overseas including Grand Prix horses that were owned and produced by us, Just for Fun USA, Jillaroo USA, Cannonball, Europe, Commander Keen, Korea, Dream Queen, New Caledonia, Grafsky USA, Stardust, Malaysia, Game hunter, Japan, Comedy King, Korea, Electric King, Korea, Double Cross, Shanghai, Lola, Shanghai, Belushi New Zealand, sourced many ponies and horses for Hong Kong Jockey Club, several other horse sales.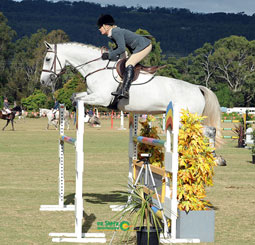 Cathy Graham
Current World Womens High Jump Record Holder